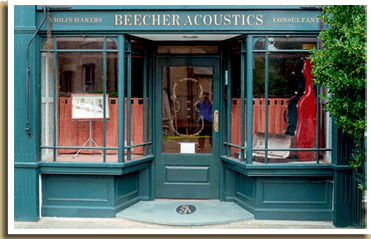 Privacy Policy
This privacy policy sets out how Beecher Acoustics Ltd will use and protect any personal information that is collected as part of their interaction with their customers.
What we collect: Personal contact information including name, email address, phone numbers, correspondence address and your specific interests.
We require this information to understand your needs and provide you with our service and for internal record keeping. It will be used to occasionally send out information about the following:
Concerts, including those for gifted young players
Special information on Beecher Acoustics instruments
Periodic information on Wychwood Foundation charity sheltered housing
We will not sell, distribute or lease your information to third parties unless we are required by law to do so.
A record of the information is kept as a paper record and also held in encrypted form on a database.
You may request details of personal information which we hold about you and also request deletion of your records by contacting us at:

Beecher Acoustics Ltd,
The Old Bakery,
1 Quarry High Street,
Headington,
Oxford
OX3 8JT.
(Tel) +44 (0)1865 762287,
(Fax) +44 (0)1865 767954,
email: info@beecheracoustics.com