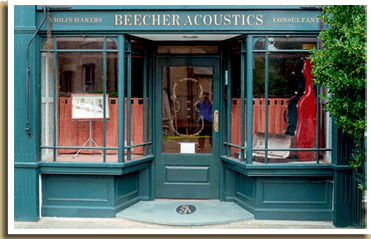 Contacting Us
We'd be delighted for you to contact us by phone, email or post using our contact details below.
However, we'd just like to draw your attention to our Privacy Policy which we hope will reassure you that we will do our utmost to keep your contact details safe and under your control.
Finally, if you'd like to receive occasional communications about our concerts, our special acoustic instruments or information on Wychwood Foundation charity sheltered housing, please fill in your details on our consent form.
Beecher Acoustics Ltd,
The Old Bakery,
1 Quarry High Street,
Headington,
Oxford
OX3 8JT.
(Tel) +44 (0)1865 762287,
(Fax) +44 (0)1865 767954,
email: info@beecheracoustics.com